12
Apr 2019

Q: As I get older, I'm finding it harder to see when I read or do other simple tasks in my home, even with my glasses on. Can you suggest some lighting improvements that might help?
A: When I was a teenager, I used to kid my father because he could not read menus in dimly lit restaurants. Now that I'm in my 70s, I realize how insensitive that was! As we age, our pupils actually get smaller, so less light makes it to the back of the eye. Many people start noticing changes in their vision around age 50 and, by the time you're my age, you need about three times as much light as a 25-year-old does to read and perform fine-motor tasks. In addition to more wattage, older adults need glare-free illumination that is consistent from room to room, since moving from a low-light space to a bright one can be disorienting.
At Fogg Lighting, one of the things we try to educate people about is the concept of layers of light. Basically, you need a mix of light sources at different levels to create a properly lit space. We generally establish a first layer of ambient illumination in a room using decorative fixtures such as a chandelier, pendants, or semi-flush or flush-mount units. Accent and task lighting — typically some combination of well-placed recessed or track fixtures, sconces, under-cabinet units, cove lights, and table and floor lamps — fills in the shadows and helps you see what you're doing. Contrast this scenario with one in which recessed fixtures are the only light source, as is sometimes the case in hallways. Used on their own, these units create pockets of light and darkness that make the area difficult for seniors (and toddlers!) to navigate.
For reading and other activities, it's important to have a dedicated fixture that can accommodate the equivalent of a 100-watt incandescent bulb. Choose an opaque shade to reduce glare and an articulated arm if you want the option of shining the light onto a book. Here are a few of my favorite products.
These dimmable lamps by Holtkotter have transitional shapes and efficient halogen bulbs. Adjust the height of the floor lamp and move the arm to direct light where you need it.
For a more modern look, I love these sleek LED fixtures by Koncept, which are dimmable, adjustable, and work well in tight spaces.
Want more information? We are trained to design lighting plans that will see you through the aging progress. Stop by our store for a free consultation tailored to your specific needs.
7
Mar 2014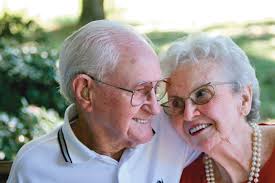 Re-Printed From Residential Lighting Magazine November 2013 Issue
A Lighting Research Center study on lighting systems for Alzheimer's patients could help an aging population.
Residential Lighting: Tell us how light levels affect circadian rhythms. (more…)
6
Sep 2013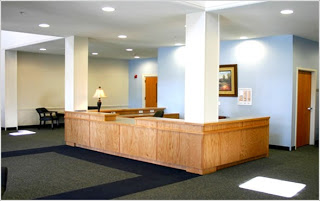 Generally, the visual requirements for senior citizens are different than for the younger generation because of changes in the eye and in the visual nervous system. With age, the pupil becomes smaller thus reducing the amount of light that can enter the eye, the lens becomes yellowed thereby scattering light, reducing contrast and reducing the ability to focus, and ocular disease is more prevalent in older people. All these factors contribute to the special lighting needs of the senior population.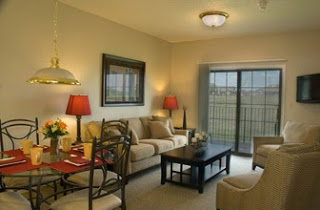 Great Lighting for Older Eyes!
 To quote the IES publication "Lighting and the Visual Environment for Senior Living", "In a study conducted by Sorensen and Brunnstrom in private homes in Sweden, a direct correlation was discovered between "good" illumination in an older person's residence and that person's quality of life. The study defined good illumination as: a sufficient quantity of light, appropriate direction of the light, good contrast, and light that does not cause glare. Physical condition, appetite, general good health, and self-confidence improved with good quality lighting. In addition loneliness, anxiety, and temper were diminished."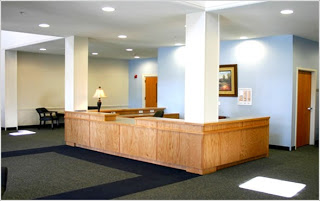 Bad Senior Lighting – Glare, Poor Contrast and
 Bad Direction of Light.
To go on quoting from the same article, "Poor lighting is associated with falls among the elderly. Investment in proper lighting is an excellent means of reducing health care costs and maintaining an independent life style…Good lighting should be viewed as prevention, and must receive priority attention by all retirement complexes, long-term care facilities, seniors living at home, and the community at large. Optimum light exposure ought to be as uncontroversial an aim of future health policy as best possible nutrition."
Unfortunately, in my limited experience with two elderly parents and a parent-in-law, lighting in elderly residences is far from "optimal". It was more like the photo on the right with lots of glare and poor contrast. Shiny floors and overhead bright recessed lights cause glare both from above and from the reflection of the light on the floor. Hospitals are the same way. And unfortunately the lighting in most homes is installed by the electrician or contractor without regard to proper lighting techniques (for any age group). A well lighted space will be a well lighted space for any age…it is timeless. Plan ahead when lighting your new home or renovation. A good lighting plan will pay you dividends forever.
Please visit us at www.fogglighting.com and like us on Facebook. Also, download the UL app "LightSmart" which has lots of good lighting recommendations. Call me at 207-797-7568 for your lighting needs.