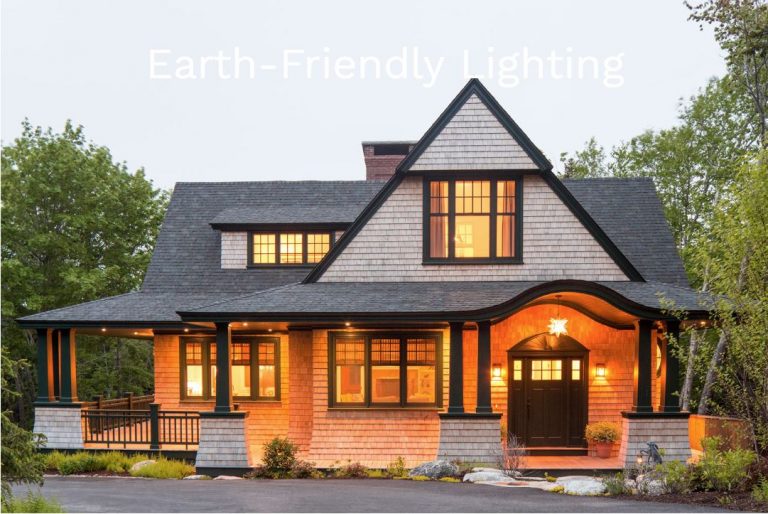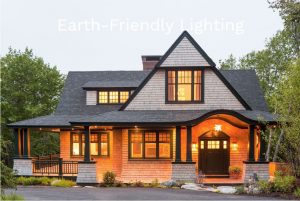 In a monthly column, Lori Powell, of Fogg Lighting in Portland, offers her expert tips on illuminating your home.
In an average household, lighting accounts for about 10 percent of energy costs. (Heating, cooling, and appliances like clothes dryers are the biggest consumers.) But as we brace ourselves for winter "nights" that begin in the late afternoon, requiring us to supplement with more artificial light, and spiking utility bills, every bit of energy savings counts. Here are some steps you can take to make achieving the cozy glow we all crave more affordable and efficient this season.
Switch to LEDs. These are the most versatile and efficient lighting technologies on the market. Light-emitting-diode bulbs, or LEDs, use up to 70 percent less energy than conventional incandescents, and can last 100 times longer. If you're working with a standard on-off switch, swapping incandescents for LEDs is fairly straightforward. Just bring your old bulb to the store so you can compare bases and make sure the LED will fit in your fixture. If you have dimmers, more planning may be involved. Even if the label on the LED bulb says it should work with an incandescent dimmer, in many cases the LED cannot draw enough power to function properly and will require an LED-specific dimmer. Consult with a lighting professional, who can help you plan, and troubleshoot, your LED changeover.
Consider the alternatives. Warm-toned LEDs will suit most folks, but if you find them chilly, consider the new generation of "eco-halogen" or "eco-incandescent" bulbs. These are 30 percent more efficient than conventional incandescents, with a comparable (or even brighter) quality of light and lifespan — about 1,000 hours. Eco-halogens fit in any type of fixture and work with traditional incandescent dimmers. As for compact fluorescent bulbs, or CFLs — these are more efficient than incandescents, but most manufacturers are phasing them out because of the environmental impact of making them (they contain mercury) and difficulty of disposing of them.
Look at labels. Bulbs that carry Energy Star logos have been certified by the federal government to use at least 70 percent less energy and last 15 times longer than the incandescent bulbs they replace. But don't discount logo-less bulbs. Some may actually be more efficient than those bearing the Energy Star name — the manufacturers simply have not applied for the rating (or are waiting for approval). Instead, check the Lighting Facts label on the packaging, which details the bulb's estimated energy costs and expected life. For maximum efficiency, look for bulbs that offer the highest lumen output (or brightness) for the wattage — a 9-watt bulb that offers 800w lumens, for example, versus one that produces only 750w lumens.
Try dimmers and sensors. These can help save energy by allowing you to turn lights down to the level you need and by letting you off the hook for forgetting to switch them off when they're not needed. Many people put dimmers on every fixture in the house. Outside, they're helpful for illuminating spaces like patios. For entryways, consider occupancy sensors, which automatically flip on when you enter a room. Vacancy sensors, which turn off when they detect an empty space, are useful in areas where people are constantly forgetting to switch off the lights. For lampposts and path lighting, consider photo sensors, which operate by detecting ambient light. Some people also like motion sensors outside for an added measure of security — just be aware that passing cars and nocturnal creatures can set them off.
Turn off the lights. This may seem obvious, but people often ask whether they're using more energy by keeping lights on all the time, or by constantly turning them on and off. Here's the bottom line: If a bulb is lit, it's burning energy — more than is consumed by flipping switches. So turn off lights when you're not using them. If you want to leave a lamp on at night to prevent having to fumble around in the dark, make sure it's fitted with an LED, or the lowest-wattage bulb you can find.