7
Mar 2014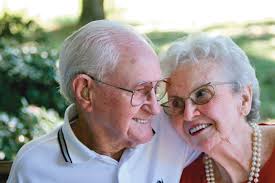 Re-Printed From Residential Lighting Magazine November 2013 Issue
A Lighting Research Center study on lighting systems for Alzheimer's patients could help an aging population.
Residential Lighting: Tell us how light levels affect circadian rhythms. (more…)
6
Sep 2013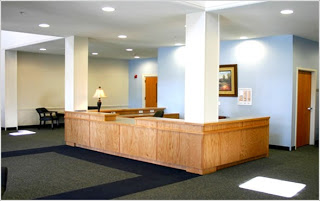 Generally, the visual requirements for senior citizens are different than for the younger generation because of changes in the eye and in the visual nervous system. With age, the pupil becomes smaller thus reducing the amount of light that can enter the eye, the lens becomes yellowed thereby scattering light, reducing contrast and reducing the ability to focus, and ocular disease is more prevalent in older people. All these factors contribute to the special lighting needs of the senior population.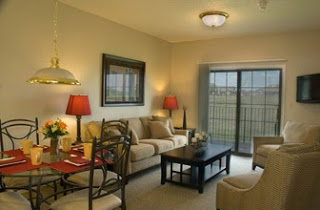 Great Lighting for Older Eyes!
 To quote the IES publication "Lighting and the Visual Environment for Senior Living", "In a study conducted by Sorensen and Brunnstrom in private homes in Sweden, a direct correlation was discovered between "good" illumination in an older person's residence and that person's quality of life. The study defined good illumination as: a sufficient quantity of light, appropriate direction of the light, good contrast, and light that does not cause glare. Physical condition, appetite, general good health, and self-confidence improved with good quality lighting. In addition loneliness, anxiety, and temper were diminished."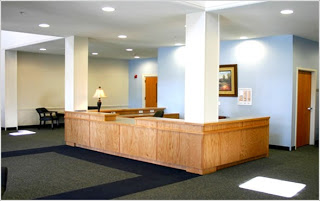 Bad Senior Lighting – Glare, Poor Contrast and
 Bad Direction of Light.
To go on quoting from the same article, "Poor lighting is associated with falls among the elderly. Investment in proper lighting is an excellent means of reducing health care costs and maintaining an independent life style…Good lighting should be viewed as prevention, and must receive priority attention by all retirement complexes, long-term care facilities, seniors living at home, and the community at large. Optimum light exposure ought to be as uncontroversial an aim of future health policy as best possible nutrition."
Unfortunately, in my limited experience with two elderly parents and a parent-in-law, lighting in elderly residences is far from "optimal". It was more like the photo on the right with lots of glare and poor contrast. Shiny floors and overhead bright recessed lights cause glare both from above and from the reflection of the light on the floor. Hospitals are the same way. And unfortunately the lighting in most homes is installed by the electrician or contractor without regard to proper lighting techniques (for any age group). A well lighted space will be a well lighted space for any age…it is timeless. Plan ahead when lighting your new home or renovation. A good lighting plan will pay you dividends forever.
Please visit us at www.fogglighting.com and like us on Facebook. Also, download the UL app "LightSmart" which has lots of good lighting recommendations. Call me at 207-797-7568 for your lighting needs.