15
Mar 2019

By Sanford Fogg
Photo Courtesy of Hubbardton Forge
Q: What should I consider when selecting fixtures for the exterior of my house?
A: The first step is determining the type of fixture, or fixtures, that best suit your house. This is, of course, a matter of personal taste. A flush-mount fixture works well on porches with low ceilings, while a pendant can be a good match for higher ceilings, depending on wind. Sconces on one or both sides of the door are a classic choice and can be combined with a ceiling fixture if you have a portico. If you have a tight space with no covering overhead, mount a single sconce near the door on the handle side. Whatever style you choose, invest in a quality material, such as copper, brass, or powder-coated forged steel. These metals come in multiple finishes and hold up well in Maine weather.
Choosing exterior fixtures that are too small is a common mistake people make. Lanterns that look large in a crowded showroom often get lost on the broad façade of a house. And when you stand back 50 feet, they appear about half their size. As a general rule, select models that are roughly ¼ to ⅓ the overall height of the door. Before making a purchase, cut cardboard to the size and shape of the light and affix it to your house, then stand on the street and see how it looks. Lamppost fixtures should match those in the entry and be approximately the same size. Garage fixtures are usually a little smaller and can be a different style if they are not visible from the front of the house.
Glare is another issue with a lot of exterior lights. A prime example is the motion-sensor flood lighting many people have on their garages. Instead of helping you see, these fixtures actually blind you! When it's dark out, a little light goes a long way. One frosted, 40-watt-equivalent LED bulb per fixture is usually just right. To truly minimize glare, and light pollution in your community, opt for a "dark sky" fixture, which has a shade that shields the bulb and directs the beam downward — your neighbors will thank you!
20
Apr 2013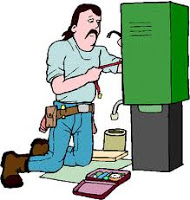 So you are building a new house or remodeling the one you live in now and you hire a contractor who works with subs, one of whom is an electrician. You meet with the electrician and he says: "I've wired hundreds of houses. I'll walk through with you and tell you where I think you should have lights." Wow! This guy must be good. He's wired hundreds of houses.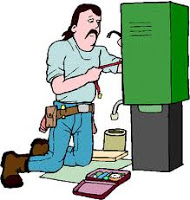 Maybe he's good and maybe he isn't. Remember he is going to be wiring your house, a really big investment, and a really important component.  And he is not going to be cooking in your kitchen or washing your dishes, or putting on your makeup or entertaining your friends. In fact, he is going to do the quickest job he can possibly do and then go on to the next job because that is how he makes his living. He probably quoted the contractor a fixed price based on what he has done in those hundreds of previous jobs, and anything out of the ordinary he resents doing because of his contract. I am not saying the electrician is intentionally doing a bad job. He is probably doing what he always does because that is in his comfort zone. The problem is that the way he has always done things might not be optimal.
You should really care about the lighting because you will be living with it for years, recessed lighting in particular because if it is installed improperly it is really expensive to change later. You should educate yourself in proper lighting design or hire a lighting designer/consultant (like me) before the wiring in your house is "roughed in." Actually you should really do this before construction begins. I don't care if you are building a mansion or a really modest home. You really should "drive the bus" when it comes to lighting decisions. I don't care where you buy the lighting (I really do, but that's another story) just take charge. It's your money.
Fogg Lighting is an American Lighting Association member. We pride ourselves on continuing our lighting education. We work hard to stay current with what is going on in the industry. And we are good at lighting design. Visit us at FoggLighting.com and please contact us with any of your lighting questions.