20
Mar 2013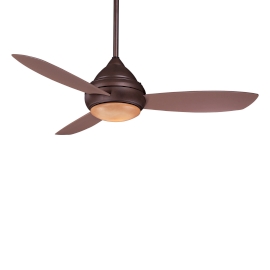 Ceiling fans are a great way enhance the value of the home. They cool in summer and re-circulate warm air in the winter. Some estimates are that ceiling fans can save as much as 30% of the total energy cost of heating and cooling. Adding a light can make a ceiling fan into an ambient light source as well as a fan.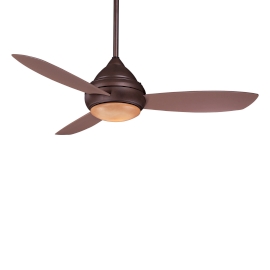 Minka Aire Fan
I hear a lot of concern from customers worried about how a ceiling fan with light looks. Those concerns stem from the older less fashionable ceiling fans that have been around for years. The new fans that we sell are a lot better looking and higher quality than those of the recent past. The fan pictured here is an example of an attractive, efficient, quiet ceiling fan.
Some fans are reversible. Some of those are reversible by remote control or wall switch, and some are only reversible by climbing up to the fan an moving a switch from one position to another. If you want a reversible fan you should check how it reverses, especially if you have high ceilings!
The argument for reversible fans is questioned by some critics. Supposedly the fan should push air down in the summer and recirculate air going by in the opposite direction in the winter. It is a point for debate, but the most widely held view is that reversibility is best.
There is a lot more you should know about ceiling fans. I will address that in a future posting. In the meantime please visit FoggLighting.com and follow us on Twitter.