I thought I was at the beach rather than in Times Square at midnight! All the lights in Times Square must be LED's or else it makes no economic sense. It was as bright as an overcast day in Maine.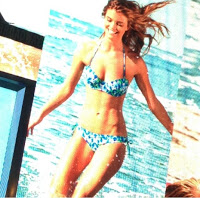 Three Story Lighted Sign
Can you imagine how many light bulbs there are in this sign! And there are dozens of massive, lighted signs all over the place. That's my take away from an evening in the Big Apple.
Be sure to visit Fogglighting.com for all your lighting needs.