5
Aug 2013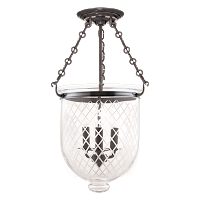 Decorative lighting includes Wall Sconces, Chandeliers, Flush Mounts, Semi-Flush Mounts and Pendants. The proper combinations of these five elements insure an interesting, attractive lighting design for any room. Using different elements of lighting is called layering. Many layers of light make the difference between an OK room and WOW room.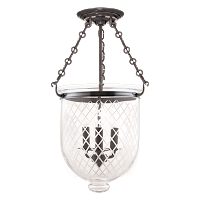 Classic Semi-Flush Mount

So what is a semi-flush mount? A semi-flush mount is shorter than a pendant and longer than a flush mount. It is the fixture of choice when you have sort of high ceilings and would otherwise use a flush mount, or conversely when you have do not have high enough ceilings to accommodate a pendant.

Without the steep vertical space requirements of pendants and chandeliers, semi-flush mounts can provide the same beautiful styling in a more compact form. Hallways, single story foyers, bedroom ceilings and bathroom ceilings are excellent spots for semi-flush mounts. They are perceived as more elegant that flush mounts and are used in a multitude of applications. Semi-flush mounts should be mounted so that there is at least 7′ of space between the floor and the bottom of the fixture. As with flush mounts they should be spaced 10′ apart if being used in a hallway.

Semi-flush mounts are available in a multitude of different styles, combinations of glass and metal, finishes and colors. Semi-flush mounts have a place in almost every lighting plan. Take a semi-flush mount home today!     
Please visit http://www.fogglighting.com and like us on Facebook. I am always available for consultations on lighting plans.