7
Jun 2019
In a monthly column, Lori Powell of Fogg Lighting in Portland offers her expert tips on illuminating your home.
In most homes, the kitchen tends to be the center of gravity. And yet for all the time we spend there — chopping, cooking, noshing, cleaning, helping with homework, lingering over leftovers — kitchens are often drastically under-lit, with a single ceiling fixture in the center of the room that creates irritating shadows in the areas we most need to illuminate. Here are some steps you can take to brighten up your cookspace.
First, get on task. Your time in the kitchen is task-oriented, so your lighting should be too. If you're standing at a counter and the light is behind you, your body will cast a shadow over the surface, making it harder to see what you're doing — not ideal, especially if you're working with sharp utensils. To brighten up work areas, place recessed, track, and/or under-cabinet lighting over countertops, tables, islands, sinks, and other surfaces you use frequently.
Then, think layers. Because of the wide variety of tasks you do in the kitchen, one light will never provide all the illumination you need. Layering the light — adding different sources around the room — will give you the flexibility to customize the lighting to suit your changing needs. If you're hosting a dinner party, for example, you can dim the overhead lights to create ambiance, and keep under-cabinet lighting on to illuminate the areas where you're serving and preparing food.
Find the right fixtures. Adding fixtures on walls, in glass cabinets, and over sinks and islands will brighten and warm the room, while providing decorative accents that can enhance the look. Consider adding pendants over sinks and islands — allow 30 to 36 inches between the countertop and the bottom of the fixture for optimum illumination. Above sinks, pendants should be hung higher, so that people don't bang their heads against them while doing dishes.
31
Jul 2013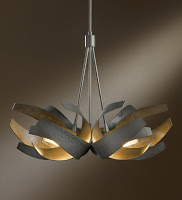 Decorative lighting includes Wall Sconces, Chandeliers, Flush Mounts, Semi-Flush Mounts and Pendants. The proper combinations of these five elements insure an interesting, attractive lighting design for any room. Using different elements of lighting is called layering. Many layers of light make the difference between an OK room and WOW room.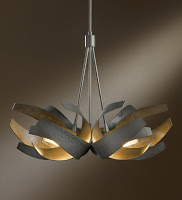 How's This For a Cool
Pendant!

Pendants are perhaps the most versatile of all decorative lighting fixtures.They can be as dramatic as a chandelier, as understated as a wall sconce or as functional as a floor lamp. They can be used to provide ambient, task or accent illumination. They can be used alone on in groupings. They are available as line voltage, low voltage halogen and LED. They can be made of glass or metal or a combination. They can be modern, traditional or transitional. Whatever your taste and lighting need there is a pendant for you.

Pendants are traditionally used in kitchens as task or accent lighting over islands, sinks or kitchen tables. But pendants are also used in foyers, in hallways with high ceilings, in dinning rooms over tables and in bathrooms. They are used as exterior fixtures on porches and entries. As long as you have adequate ceiling height, you can use pendants almost anywhere.

When choosing a pendant be sure that the light output meets your lighting needs. I have customers who would love to have small, colorful pendants over task ares in their kitchens. Unfortunately most of these do not provide enough task light for the application. So unless you can supplement the light with recessed lighting, such fixtures do not provide sufficient lighting for kitchen tasks. Be a savvy shopper and always match your lighting needs to the fixture you are buying. 

Please visit http://www.fogglighting.com and like us on Facebook. I am always available for consultations on lighting plans.